SAP Concur Support Overview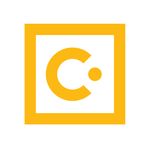 SAP Concur
Community Manager
Translate
Translate English content into 8 languages using our machine translation tool.
SAP Translation Hub is currently unavailable.
Machine translated by SAP Translation Hub.View original text.
The SAP Concur Community site provides education and support resources through forums, which have peer-to-peer generated questions and answers, and blogs. This section of the site provides answers to our most frequently asked questions.
This article gives an overview of our support options through SAP Concur.
End Users:
If you are an SAP Concur user seeking support, there are two options available: User Support Desk (USD), which is a paid SAP Concur service that many companies add to receive first-level technical support or via an internal resource at your company.
First option: To find out if your company has USD:
Sign in to your SAP Concur account.

Click "Help" and then "Contact Support"

If your company has USD, you'll be taken to the User Support Desk Portal

Here you can find phone numbers,

create a case online or use the chat feature with a support representative
The second option, for those who do not have the option to contact Support under the Help menu, is internal support through your company. Please contact your internal support desk for assistance. Information on your company's SAP Concur administrators may be found via the Company Notes section in your SAP Concur system or in internal resources or documentation systems.

If you are not sure where to begin, reach out to your direct manager for help. In most cases, your SAP Concur site administrator is in your Accounting, Finance, Payroll, or IT department.
If your issue is related to not being able to access SAP Concur, please refer to the articles below.
Administrators:
If you are an Authorized Support Contact (ASC) for your company or an Administrator who makes changes to your SAP Concur system, please log into your SAP Concur system, click on Help, then click on Contact Support. This provides you with the Client Support phone number and allows you to create a case online or use the chat feature with a Support representative. You can also call  +1-855-895-4815 and select the Authorized Support Contact option from the menu.
Additional resources for Authorized Support Contacts (ASC) only:
An Authorized Support Contact is a permission set assigned to 2-5 individuals within your organization. As an ASC, you have even greater access to SAP Concur support and resources.
Get technical support through the SAP Concur Support Portal

Call +1-855-895-4815 and select the Authorized Support Contact option from the menu

Address billing questions at your Online Billing Portal Guide
(Please see the attached PDF for translations into Chinese, German, Spanish, French, Italian, Japanese, Korean, and Portuguese.)