How Do I Delete Receipt Images From Available Receipts on the Desktop Version of Concur Expense?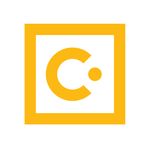 SAP Concur
Community Manager
Translate
Translate English content into 8 languages using our machine translation tool.
SAP Translation Hub is currently unavailable.
Machine translated by SAP Translation Hub.View original text.
If you have unused/unneeded receipt images in your Available Receipts, you can remove these so they no longer appear.
To delete Receipts from Available Receipts:


When logged into Concur for desktop, click Expense at the top of the screen.
On the Manage Expenses screen, scroll down to the Available Receipts section.
Click the receipt image you want to delete.
Click the Delete option located at the bottom of the image.
In the Confirm Delete box, click Delete.