SAP Concur Community Profile vs. SAP Concur Profile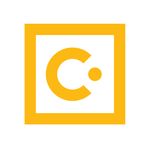 SAP Concur
Community Manager
Translate
Translate English content into 8 languages using our machine translation tool.
SAP Translation Hub is currently unavailable.
Machine translated by SAP Translation Hub.View original text.
Are you new or somewhat new to the SAP Concur Community?

Have you been told by someone at your company you need to book travel, submit expense reports or reconcile invoices through SAP Concur?

Have you experienced an issue when trying to log into SAP Concur?

Would you like to know why you might be having an issue logging into SAP Concur?
If you answered "Yes" to any or all of these questions, keep reading, as the information below can save you time, energy, and some frustration.
Some of our customers have come to the SAP Concur Community (community.concur.com) and gone through the process of setting up a profile, which entails creating a username and a password. At some point, either before they created their SAP Concur Community profile or shortly after, they were told to use SAP Concur for booking travel, submitting expenses and/or invoices, but didn't receive any instructions on how to do this. Since the only profile that some of our customers are aware of is the one they set up here on the Community, they try to use those login credentials when attempting to log in at: www.concursolutions.com.
The SAP Concur Community and SAP Concur are two very different sites, with two very different purposes (refer to screenshots below). SAP Concur (www.concursolutions.com) is the site you log into when you need to book a business trip, submit your business expenses, or submit a payment request from a vendor invoice.
The SAP Concur or concursolutions site requires a profile be set up for you by your company. To log into your SAP Concur profile, if your company doesn't use Single Sign-on (SSO), you need to provide a username and password. This is not your SAP Concur Community username and password. To gain access to the SAP Concur site for the first time, you enter your provided username (usually your work email or your employee ID followed by your email domain) and a temporary password.
Important Note: For issues getting logged into the SAP Concur tool, you need to contact your company's internal SAP Concur administrator. If you do not know who that is, reach out to your direct manager for help.
The SAP Concur Community is a site where you can ask questions, pose issues, find resources, network with peers and get insights from subject matter experts.
SAP Concur Community Sign-in Screen
SAP Concur Log-in Screen (www.concursolutions.com)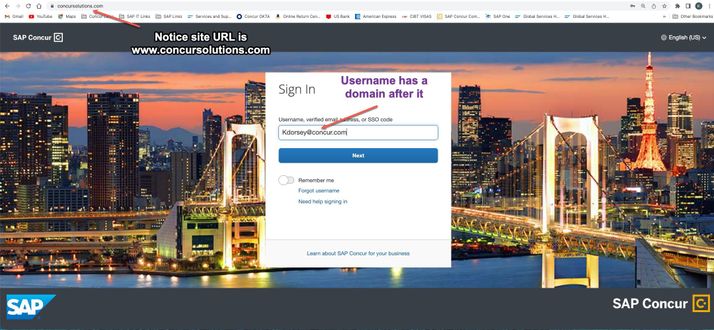 SAP Concur Enter Password Screen