Top 5 Most Common Issues That Cannot be Resolved on the Community: Part I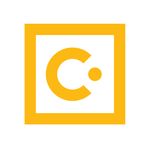 SAP Concur
Community Manager
Translate
Translate English content into 8 languages using our machine translation tool.
SAP Translation Hub is currently unavailable.
Machine translated by SAP Translation Hub.View original text.
Below you will find the Top 5 most common issues posted on the Community that must be handled by someone at your company.
1. Password Resets – Resetting your password requires access to your actual site. Since people outside your company do not have this access, the likely response you would get is: "Reach out to your company's SAP Concur administrator". For those wondering why the SAP Concur employees that are active on the SAP Concur Community cannot do this, it's because we are not allowed to make changes within your site. Only SAP Concur support employees or employees that worked on your implementation can make changes in your site.
2. Missing Reimbursement/Payment – This is another issue that is out of the community's hands. We will refer you back to your company's Finance, Accounting, or Payroll department. Common reasons that you have not received an expected reimbursement or payment could be because the Finance, Accounting, or Payroll department hasn't processed your report yet, they haven't closed out the payment batch or there could be an issue with your bank account. These are things SAP Concur cannot control or handle as the responsibility lies solely with your company and those at your company who administer SAP Concur solutions.
3. No SAP Concur Account/Profile – SAP Concur profiles must be created by your company. We strongly suggest working directly with your manager to get a request submitted internally to get your profile set up. The SAP Concur Community team cannot create your profile for you.
4. Company Card Transactions Not Showing – There may be times where you have a company card assigned, but transactions haven't fed into your SAP Concur profile. SAP Concur Community members who are not SAP Concur employees do not have access to your site and will not be able to provide a definite answer to questions about why transactions may not be showing. Generally, your company's site administrator will need to investigate to see if the transactions just haven't been released or if there is an issue with the transaction file received from the bank.
5. No Option to Enter Bank Information – This could be caused by a couple of different things:
Your company isn't using the Expense Pay feature, meaning you will not have the option to provide your bank information. You will not know if your company uses Expense Pay or not, so reach out to your SAP Concur site administrator or your direct manager.

Your company is using Expense Pay, but the Expense Group you were assigned to didn't have Expense Pay set up when the site was configured. There is no way you would know this. Start by contacting your direct manager or your SAP Concur site administrator.

Your company has you enter your bank information through an intranet portal that then feeds over to SAP Concur. If you are not sure where to enter your bank information, contact your direct manager or your SAP Concur site administrator.
We wanted to provide this information to ensure you get answers to your issues or questions as soon as possible. Knowing these five issues must be handled in-house, you can now better direct your efforts to find a resolution.
If you have any questions regarding this information, please do not hesitate to contact a Community manager.