How do I verify email addresses on my SAP Concur profile?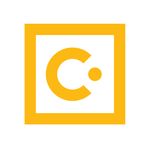 SAP Concur
Community Manager
With a verified email address or addresses on your SAP Concur profile, you can send receipt images to receipts@concur.com or if your company has purchased ExpenseIt you can send receipts to receipts@expenseit.com. Receipt images sent to receipts@concur.com will go into your Available Receipts to be attached to an expense entry at a later time. Receipt images sent to receipts@expenseit.com will be analyzed and used to create an expense entry that you will be placed in your Available Expenses to be added to an expense report.
For customers using Concur Expense only, you can verify up to three email addresses on your profile. Customer using both Concur Travel and Concur Expense can verify up to five email addresses.
To verify an email address on your profile:
1. Log into SAP Concur on the desktop application.
2. Go to Profile > Profile settings.
3. Under Email Addresses, select Add an email address.
4. Enter your email address in the field.
5. Select OK.
6. Once the entered email address has been saved, click Verify.

7. A verification code will be sent to the email address that was entered.
8. Copy the Verification Code from the email received.
9. Paste the verification code into Enter Code box and click OK. (Note: If the "Enter Code" box is not available, log-out then log-in again to SAP Concur so the box is visible.)

10. Once you click OK, the status of the email should show as Verified.

Note: The SAP Concur mobile app cannot be used to verify email addresses.