How Do I Get My SAP Concur Account Unlocked?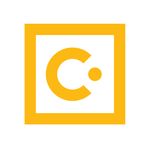 SAP Concur
Community Manager
Translate
Translate English content into 8 languages using our machine translation tool.
SAP Translation Hub is currently unavailable.
Machine translated by SAP Translation Hub.View original text.
If you are trying to access your SAP Concur account and the username or password you are using is invalid, do not attempt to login more than four times. Due to security reasons, your account will be locked out on the fifth unsuccessful attempt.
In case you do get locked out of your account, only your company's SAP Concur administrator or SAP Concur Support can unlock your account. If you do not know who your SAP Concur Administrator is or you do not have access to the SAP Concur User Support desk, contact your manager.
Note: If your company is configured to allow it, your account may unlock automatically after 24 hours.