How to Create a Report with Bookmark Drill-Throughs in Cognos 11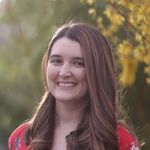 Camilla Cooper
SAP Concur Employee
Get access to step-by-step instructions on how to simplify navigation with bookmark drill-throughs.
Bookmark drill-throughs allow the person viewing the report to be able to click on a link on a summary page linking to details on a separate page. After creating a 2-page report, follow these steps in report studio to utilize bookmark drill-throughs.
Visit the Reporting Hub for additional resources like guides, demo videos, and quick tips.
You must be a registered user to add a comment. If you've already registered, sign in. Otherwise, register and sign in.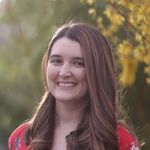 I manage the Timely Topics Education Series and Reporting Hub here on SAP Concur Community. If you're an admin, my main focus is to help you make the most of the SAP Concur solutions you already have through educational content like short webinars, demo videos, and quick tips. Please message me if you have ideas on what resources you'd like to see more of - I'd love to hear from you. When I'm not publishing new content, you can probably find me playing board games (like Splendor), hanging out somewhere on the waterfront here in Seattle, or *attempting* to learn how to play the keyboard...it's not going so well.