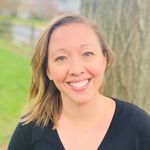 Naomi Milnes
SAP Concur Employee
While VAT/GST/HST is recoverable in many situations, the process is a paperwork nightmare with which many companies just do not or cannot bother. How do you get those dollars back to your bottom line while minimizing compliance risk? It's time to build a business case to modernize your VAT program, because VAT is not just about recovering money. It is also about quality, compliance, vendor trust and reliability, and a removal of the administrative burden of your team. This e-book will provide guidance on processes and practices to help you meet compliance obligations and maximize your VAT/GST/HST recovery without all the headaches.
Download the e-book below.
You must be a registered user to add a comment. If you've already registered, sign in. Otherwise, register and sign in.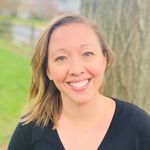 As a member of the Global Customer Lifecycle Marketing Team, Naomi is dedicated to creating programs and resources that help to support customers at each stage of their journey. She is focused on providing consistent value and tangible takeaways that customers can leverage to truly help them in their work. While Naomi is a new employee at SAP Concur (as of March 2020), she has been a passionate customer advocate throughout her 20-year marketing career.