Industry Tips & Tricks from Admins and Product Experts
Ready for some "ah-ha!" moments to help you optimize your travel and spend management program? Curated by both SAP Concur product experts and customers like you, this eBook contains 40 pages of tips, tricks, and best practices to employ within your programs and SAP Concur solutions. Download the file below and start learning something new today!
Have your own tip or trick to share? What topics would you like to see more tips & tricks on?
Fill out this short 2-minute survey and let us know!
2 Comments
You must be a registered user to add a comment. If you've already registered, sign in. Otherwise, register and sign in.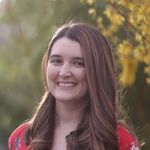 I help elevate the voices and success stories of our amazing customers here at SAP Concur through storytelling, case studies, testimonials, and other forms of content. When I'm not publishing new content here on SAP Concur Community, you can probably find me playing board games (like Splendor) or exploring my home city of Spokane, Washington.