Dear All,
Our employees are starting to use the mobile app more.
Is there perhaps a clear manual which can be shared for the Concur Mobile App?
Thanks in advance,
-Canagan
@Canagan your employees can go to: www.concurtraining.com. From there refer to screenshot below for our mobile resources. Also, if your users log in to the web version of SAP Concur, they can go to the Help option in the upper right corner and select Expense Help. From the help screen that appears, users can click Resources for NextGen UI Users. This could possibly say Resources for Legacy UI Users. Either way, once they click this they will see some links appear on the right, one of which will be Concur for Mobile.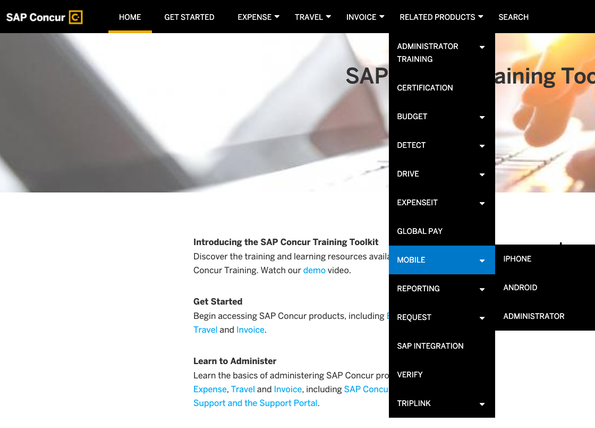 Resources for NextGen UI Users

Thank you,
Kevin Dorsey
SAP Concur Community Manager
Did this response answer your question? Be sure to select "Accept as Solution" so your fellow community members can be helped by it as well.