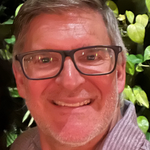 Kevin Dorsey
Community Manager
Translate
Translate English content into 8 languages using our machine translation tool.
SAP Translation Hub is currently unavailable.
Machine translated by SAP Translation Hub.View original text.
The SAP Concur Community has several groups that are focused on certain industries, Site Administrators, and locations. These groups help you get information that is relevant to you and your organization.
To join a group:
From the navigation menu near the top of the screen, click Groups.
Choose the group type from the drop-down list.
From the list of groups, click a group name.
On the group screen that appears, click Join this Group.
Once you request to join, the group owner will review your request to make sure you qualify to join the group. You will receive an email notification once your request has been approved.
Note: You can only join a group if you are a registered member of the SAP Concur Community.