My Manager Told Me to Come Here and Create My SAP Concur Profile. Where Do I Start?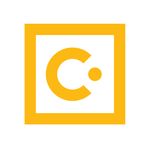 SAP Concur
Community Manager
Translate
Translate English content into 8 languages using our machine translation tool.
SAP Translation Hub is currently unavailable.
Machine translated by SAP Translation Hub.View original text.
For those of you who have been instructed by someone at your company to go to the SAP Concur website and create an SAP Concur profile, here is what you need to know.
An SAP Concur profile to access Concur Travel, Concur Expense, and/or Concur Invoice, must be created by your company's SAP Concur site administrator. You cannot create your own profile*. If you were told to create your own profile, we recommend that you speak to the person who instructed you to do this and refer them to this article. It could simply be a miscommunication or misunderstanding.
You can create a profile here on the SAP Concur Community, but it is a different profile from the one used to book your travel, create and submit expense reports, and create and submit invoices/payment requests. Creating a profile here will not give you access to the SAP Concur product. Please read: SAP Concur Community Profile vs. SAP Concur Profile.
*The exception for creating your own profile for the SAP Concur suite of tools, is if your company has enabled self-registration. This is extremely rare and probably not enabled by your company. On the off chance your company has enabled this feature, they likely would have sent out a corporate communication with a link specific to your company to register and set up your own profile.