How do I handle a Personal Expense Charged to my Company Credit Card?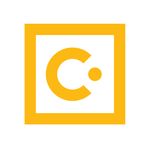 SAP Concur
Community Manager
If you accidentally charged a personal expense to your company credit card, that transaction will be imported into to your SAP Concur account. Although it was a personal charge and unless your company states otherwise, all charges on your company card need to be submitted through SAP Concur. Personal expenses need to be marked as such in the SAP Concur system. To reconcile a personal charge on your company card, follow these steps:
Log into SAP Concur and create a new expense report.
Click Add Expense; a pop-up window will open.
On the pop-up window, click Available Expenses.
Select the transaction to be imported and click Add Expense.
If on Legacy UI: Click Import Expenses > Select the transaction to be imported> Click Move.
Once the transaction has been imported into your expense report, fill out all required fields.
To mark the expense as personal, click the Personal Expense (do not reimburse) checkbox.
Add a Comment explaining why this has been marked as personal.
Click Save.
Note:
Not all companies require personal expenses to be submitted as above. Kindly check your company's policy.
Transactions will be imported only if your corporate card is linked to your SAP Concur account.
In most companies, you will be required to make a payment directly to the card company for the personal expense.