How Do I Submit a Missing Receipt Declaration in the SAP Concur Mobile App?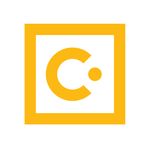 SAP Concur
Community Manager
Translate
Translate English content into 8 languages using our machine translation tool.
SAP Translation Hub is currently unavailable.
Machine translated by SAP Translation Hub.View original text.
The Missing Receipt Declaration is a new feature added in versions 9.61 and above of the SAP Concur mobile app. This feature is available to both iOS and Android platforms.
To create a declaration for your missing receipt within the SAP Concur mobile app follow these instructions:
From within the mobile application, select the expense entry to which you want to add the Missing Receipt Declaration.
At the top of the expense details, select Add Receipt.
From the list of options that appear, select Missing Receipt Declaration.
On the Disclaimer and Agreement screen, select Accept.
Note: The term Missing Receipt Declaration was formerly known as Missing Receipt Affidavit.