How Do I Export Expense Reports to Excel as an Expense Processor?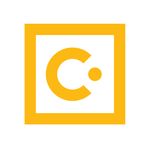 SAP Concur
Community Manager
Translate
Translate English content into 8 languages using our machine translation tool.
SAP Translation Hub is currently unavailable.
Machine translated by SAP Translation Hub.View original text.
If you have the Expense Processor permission and need to export Expense Reports to MS Excel, follow these steps:
Login to SAP Concur.
Click the Expense tab.
Select Processor > Process Reports.
Click the Run Query button.
Select the query that you wish to run.
Select Send To Excel below the query results.
Note:
If you want to see more report information in your Excel file, you can add the necessary columns to your view.
Go to Expense > Processor > Process Reports.
Click List Settings.
Select the Columns that should be displayed. After the columns have been added, you can click and drag the columns to reorder them.
Click OK.
Exporting Concur Requests to Excel is done in the same way as shown above.
For more information, please refer to the Expense Processor guide.