How Do I Close My SAP Concur Community Profile?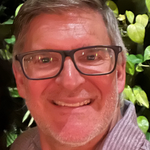 Kevin Dorsey
Community Manager
Translate
Translate English content into 8 languages using our machine translation tool.
SAP Translation Hub is currently unavailable.
Machine translated by SAP Translation Hub.View original text.
Although we do not want to see you leave the SAP Concur Community, we understand there may be circumstances that would lead you to close your SAP Concur Community profile/account. For example, you registered here on the community thinking you were setting yourself up to access the SAP Concur suite of tools to create your business travel bookings and/or to submit your business expenses.
Whatever the reason, we thought it would be helpful to provide the steps for closing your SAP Concur Community profile/account.
To close your profile/account:
1. Click your avatar in the upper right-hand corner
2. Select My Settings from the drop down list
3. From the My Settings home page, make sure the Personal tab is selected
4. From the list of Personal options, select Close Account
5. Enter your SAP Concur Community username in the field provided
6. Click the Close Account button
Note: Once closed, you cannot reopen the account and must follow the registration steps to create a new profile/account.
Reminder: Only registered members can take full advantage of what the community offers. Registered members can interact on the site by posting in groups and forums, replying to other posts and contacting other community members.