How Do I Add a Missing Receipt Declaration to My Expense in Concur Expense?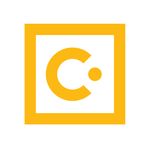 SAP Concur
Community Manager
Translate
Translate English content into 8 languages using our machine translation tool.
SAP Translation Hub is currently unavailable.
Machine translated by SAP Translation Hub.View original text.
From within an open expense report, select the expense line entry which is missing a receipt. Next, click the Receipts link. From the Manage Receipt options select Missing Receipt Declaration and then select Accept & Create. The affidavit will be attached to the corresponding line items and the icon will display on the line entries.
Note: With the change to our user interface, the term Missing Receipt Declaration replaced Missing Receipt Affidavit.