Extensive Knowledge and Resources to Help you Maximize your Reporting Solution.
There's one simple resource that shows you a better view of your spending: The Reporting Hub. This section is precisely where you'll find easy-to-consume knowledge, tools, tips, and tricks to help you get more out of your reporting solution.
To make this as easy as possible for you, we've created multiple ways for you to filter the content. You can select your reporting platform, the topic you are interested in learning about, plus your specific area of focus to help narrow down your search. Additionally, we've tagged content by format (video, one-pager, webinar, etc.), and even your skill level with reporting. Begin to explore the content here.

Get started with a quick interactive guide
With so much available on the Reporting Hub, we want to help you get started. Check out the Getting Started Guide and find out which tools are the most important as you begin to navigate the Hub. This resource will get you on the right track to making the most of your time here.
You must be a registered user to add a comment. If you've already registered, sign in. Otherwise, register and sign in.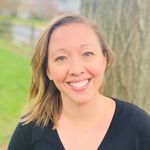 As a member of the Global Customer Lifecycle Marketing Team, Naomi is dedicated to creating programs and resources that help to support customers at each stage of their journey. She is focused on providing consistent value and tangible takeaways that customers can leverage to truly help them in their work. While Naomi is a new employee at SAP Concur (as of March 2020), she has been a passionate customer advocate throughout her 20-year marketing career.