Extract Services Product Description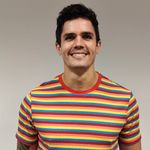 Leonardo Supriano
SAP Concur Employee
Extract Services is an additional product that can be ordered under for Expense and Invoice Processing service types. With this additional product, SAP Concur can produce flat files according to the requested specifications and deliver import-ready files for the specific target systems, those can also be used for financial accounting, payment, remittance, attendee spend, or other similar services.


The import-ready data files that can be created by SAP Concur are based on then-current transactional data related to expense reports or invoices, but not historical data. The format for such files is either fixed width, delimited or structured flat files.

SAP Concur can deliver the following:
Up to 15 different custom extract file layouts per company
Modifies the Extract Files at your company request to accommodate modifications made to the SAP Concur applications:
Made by SAP Concur, or
Made by the Customer if such modifications are approved in advance by SAP Concur in writing and to accommodate configuration modifications or system upgrades to the applicable target system(s); provided that such changes pertain to and are necessary for the continued function of the Extract Files.
Add new extract files to accommodate new flat file integration(s) is based on:
A new target system,
An expansion of the SAP Concur Service, or
An expansion of the target systems to accommodate additional integration scenarios
Additional Information:
SAP Concur does not provide consulting services of any kind or nature, including any advice or recommendations regarding the use of the Extract Files with the target systems. Your company must have internal or third-party resources to support the definition of specifications and to troubleshoot errors within the target system.
Your company is solely responsible for obtaining any authorization or permission necessary, including licenses, for SAP Concur to provide the Extract Services to be used with the target system.