Extract Services Customization Matrix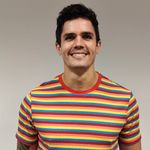 Leonardo Supriano
SAP Concur Employee
In the world of SAP Concur, customizing your data extraction just got simpler. Imagine having a tailored set of tasks and files perfectly aligned with your chosen SAP Concur package and modules.
This article is your gateway to understanding the world of extract type jobs, complete with current modification options and additional settings available for each.
However, it's important to note that not all extract types can be personalized to your needs. Some come with predefined limits.
For the full scoop on which Extract Types can be customized by the SAP Concur team, check out the attachment for more details.