I have a personal expense that was charged to my work credit card.
I have an open expense report but i cannot find where the option is to make this is "personal expense,Do not remburse".
Is the checkbox hidden?
Any help is appreciated.
Thanks.
@BJjackson Once you add the expense to a report and are filling out the details, you should see the checkbox located in the details section (see screenshot) I also noticed that at least for the Lodging expense type, your company has the Personal Checkbox hidden. So, if the expense was for Hotel, you will probably need to choose a different expense type. I would suggest Miscellaneous.
I hope this helps.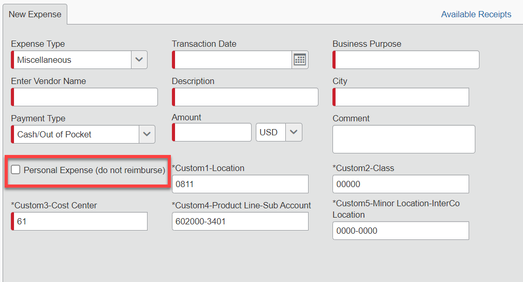 Thank you,
Kevin Dorsey
SAP Concur Community Manager
Did this response answer your question? Be sure to select "Accept as Solution" so your fellow community members can be helped by it as well.