Multiple staff are experiencing issues when trying change their attendee field status on an expense.
They are able to go into the attendee field and select their status as 'travelling' or 'non travelling' however once they press save the status does not save and an alert remains that they cannot submit their expense without entering an attendee field status.
Anyone else experiencing the same issue?
1 Solution
Solution


KevinD
Community Manager
@aisljoyn Hello there. You will be happy to know that I've found out what the issue is. It has to do with the setup of the Attendee Detail form. Your site has two fields for Status. The wrong field is being used on the Attendee Detail form and that is what is causing the issue. You will need to submit a Support Ticket to Concur to get this fixed. I've provided a couple of screenshots that you can provide to Concur to help them know the issue.
Please let me know when this gets resolved.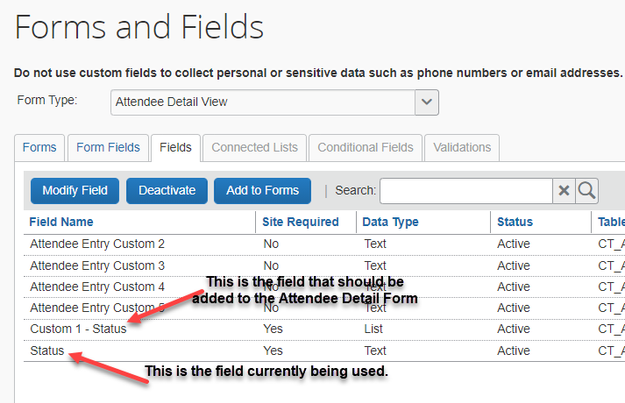 Thank you,
Kevin Dorsey
SAP Concur Community Manager
Did this response answer your question? Be sure to select "Accept as Solution" so your fellow community members can be helped by it as well.