Can some help me submit a refund for an airline ticket?
I am receiving an error message that is preventing me from Submitting the Expense Report. The error message states " This expense cannot be submitted until it is matched to an imported card transaction. If this was not paid for via card, you may edit the payment type of the expense to reflect the actual payment method."
The transaction was paid with the GM Corporate card. Please see screen shots below.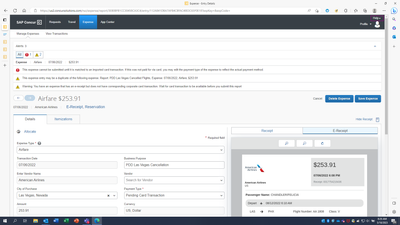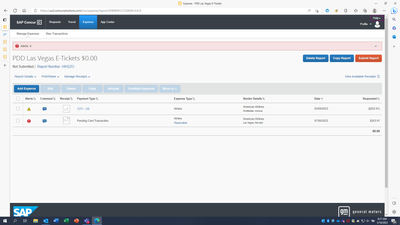 I'm not sure what to do at this point. It's 60 Days past due.
Please HELP! felicia.chandler@gm.com or (309) 660-8425
@flchandler looks like you resolved this issue. I do see another report (see screenshot) with the same alert message. The item on this report was submitted on a previous expense report. I suggest deleting this expense report. This will put the pending item in your Available Expenses. From there, you can delete the pending item.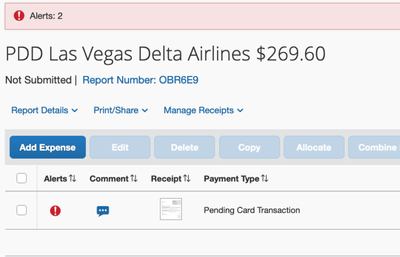 Thank you,
Kevin Dorsey
SAP Concur Community Manager
Did this response answer your question? Be sure to select "Accept as Solution" so your fellow community members can be helped by it as well.