New Feature! Welcome the Community Chatbot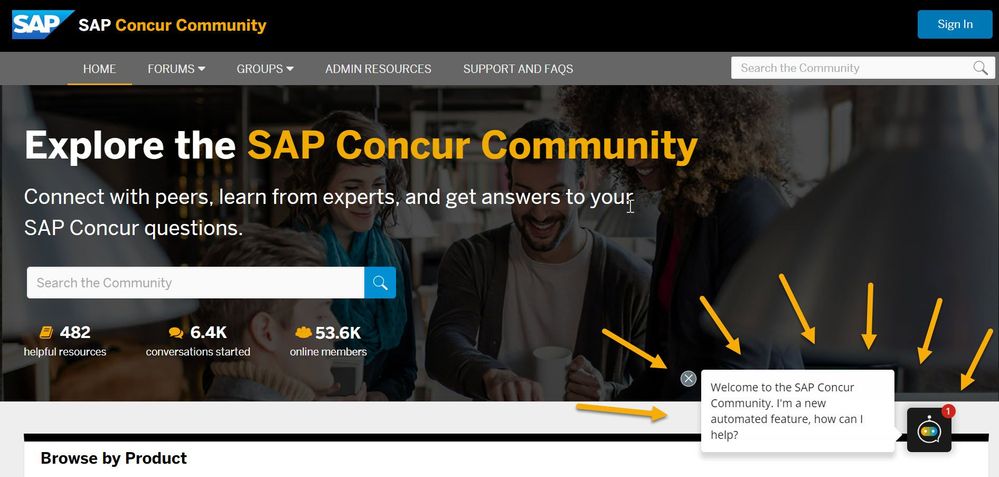 Meet a new and exciting addition to the Community Team. Welcome our new automated feature, the Community Chatbot!🤖
The Community Chatbot's job is to help you find the information and content you are looking for. Whether you're looking for help/support, looking for content, or just browsing, the Community Chatbot will make a seamless experience when navigating the SAP Concur Community.
How do I use the Community Chatbot?
Simply click the Bot icon, located in the bottom right of your screen to start your conversation.
Click through the automated responses to help the Community Chatbot personalize your experience.
Don't want to chat with the Community Chatbot? Click the exit button to end your conversation.

Don't be shy! Feedback is greatly appreciated. Reply to this thread and let us know your first impressions and experience with using the Community Chatbot.

Thank you,
Kiley Lewis
SAP Concur Community and Social Engagement Intern

Did this response answer your question? Be sure to select "Accept as Solution" so your fellow community members can be helped by it as well.