New Setting for Travel Allowance Options


Jody Wilkins
SAP Concur Employee
Product news for Concur administrators
Concur Request Professional Edition
February 2022 release
For companies who already are using the NextGen UI, a new policy setting - Disable Travel Allowance - is now available.
This enhancement gives administrators the ability to configure each policy to prompt or not prompt the user for travel allowances.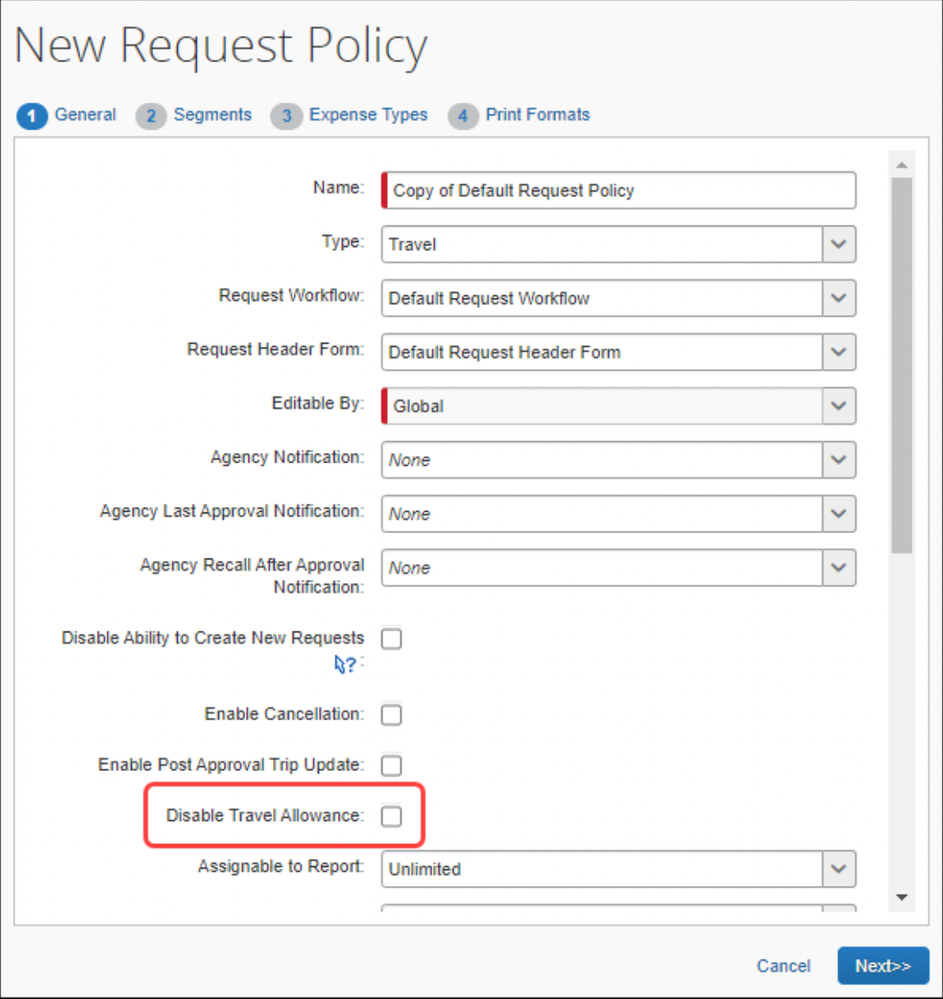 The new policy setting, Disable Travel Allowance, will appear on the General step of the Modify Request Policy and New Request Policy pages in Request Policies.