New Option: Automatically Assign Authorized Approvers


Jody Wilkins
SAP Concur Employee
Product news for Concur administrators
CONCUR EXPENSE PROFESSIONAL
April 2021 release
A new setting labeled Automatically assign authorized approvers ensures that all authorized approval steps in the workflow are pre-populated with an assigned Authorized Approver.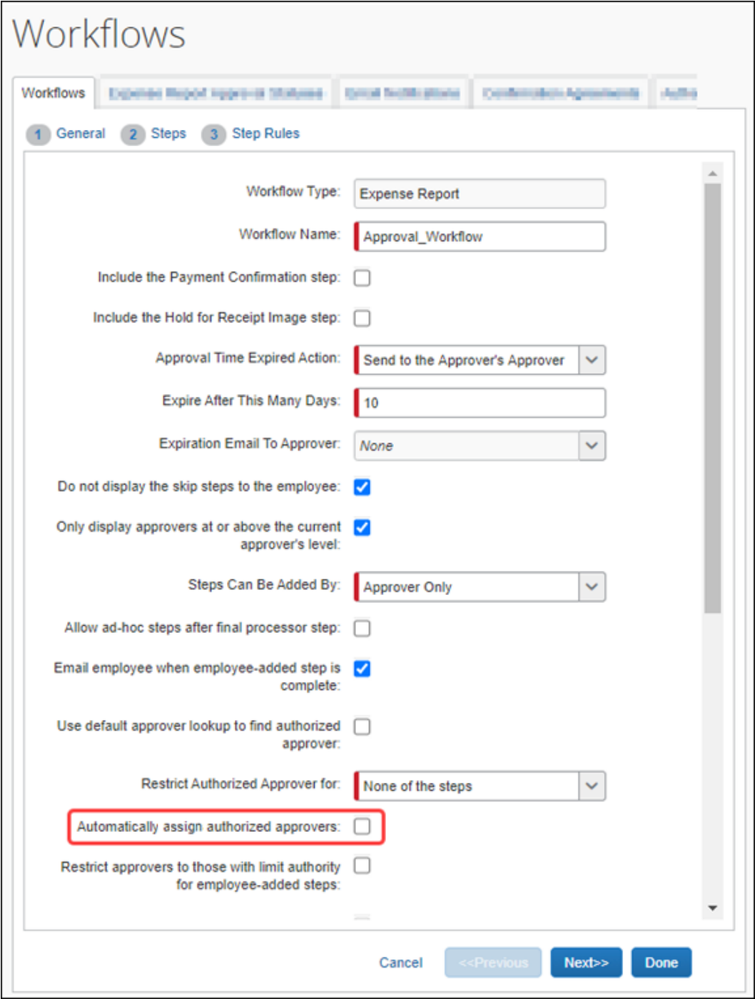 Use of this setting ensures that all authorized approval steps have an assigned approver for the expense report without user action.
NOTE: The user can still review the approval flow and select another name from the list of possible authorized approvers.
For more information -and to determine if this is a feature that would benefit your company- refer to the Concur Expense: Workflow – General Information Setup Guide and the Concur Expense Workflow – Authorized Approvers Setup Guide.
You will need to contact SAP Concur Support to enable this new setting.