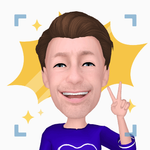 Jody Wilkins
SAP Concur Employee
SAP Concur administrators: Want to be involved early in the product development process?
The SAP Customer Engagement Initiative (CEI) provides you with early insights into new SAP product developments. CEI – which is part of our broader Customer Influence program – is your opportunity to provide feedback, input, and ideas at the early stages of development.
Participate in remote sessions to discuss ideas and see if they fit your business requirements
Collaborate with SAP Concur product management to shape new product features
Build a network with other SAP Concur customers and partners using the same products
How do I register?
A short overview about how to find and register for a CEI project can be found on influence.sap.com.
What happens next?
When you register for a project, you will be invited to an introductory call with the SAP Concur project lead. At this point you can decide whether you wish to participate.
About the SAP Customer Influence website
The SAP Customer Influence website is SAP's central hub for all customer influence programs, including CEI, beta testing, early adopter care, and more. View or download the SAP Concur Solutions Customer Influence document for more information along with step-by-step instructions.