Edit Multiple Expenses and Itemizations


Jody Wilkins
SAP Concur Employee
Product news for Concur administrators
CONCUR EXPENSE
June 2021 release
Now, end users are able to select multiple expenses in an expense report and configure common elements across all lines at once. This simplifies data entry and streamlines creating expense reports.

After selecting two or more expenses and clicking the Edit button, the common fields will display and be editable on the Edit Expenses page.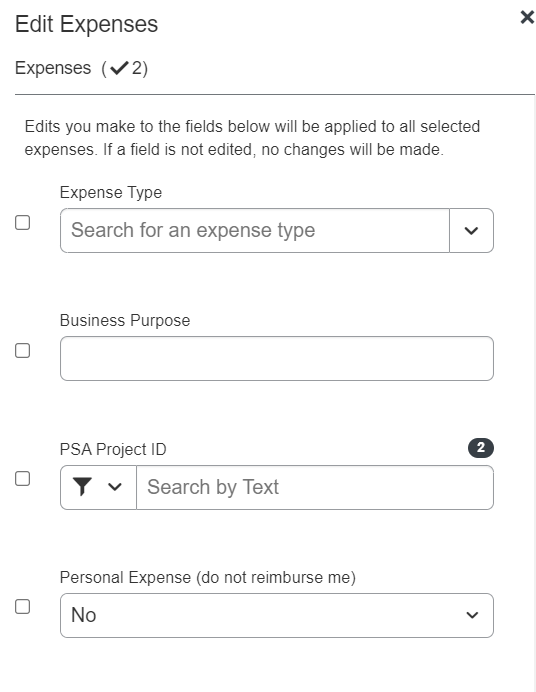 In this example, the user modifies the Business Purpose to be "Work from home."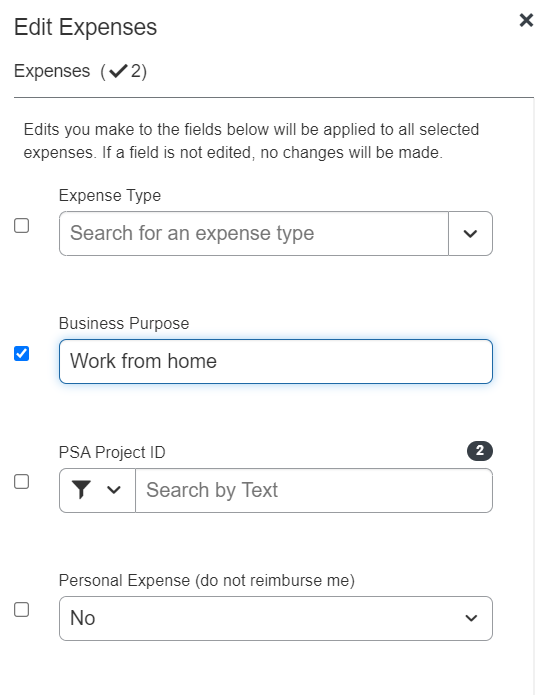 A confirmation dialog box appears.