Delta posting of expense reports for customers using SAP ICS


Jody Wilkins
SAP Concur Employee
Product news for Concur administrators
CONCUR EXPENSE PROFESSIONAL
January 2022 release
SAP ICS customers using the next generation user interface for Concur Expense Professional can change amounts, time ranges, and more, to already posted expense reports in SAP systems.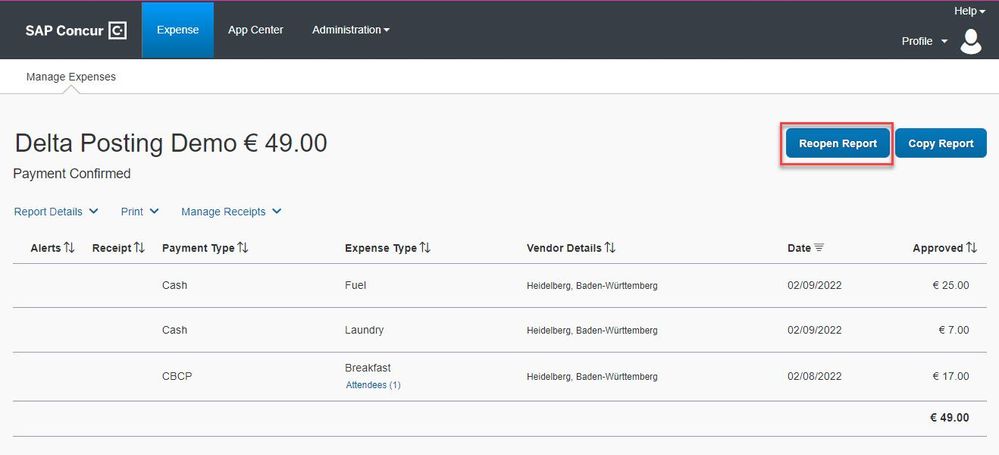 By enabling changes to posted expense reports, SAP Concur solutions will be a full sub-ledger to the SAP ERP system (ECC/S/4).
This ensures the transactions in the SAP ERP system (ECC/S/4) are always in sync with the expense entries in SAP Concur solutions.
A manual adjustment in SAP FI module will no longer be necessary for an easier full audit compliance and decreased costs.