Delegate Function for GRDC Users with ExpenseIt Now Available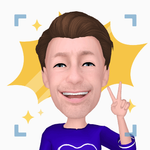 Jody Wilkins
SAP Concur Employee
Product news for Concur administrators
SAP CONCUR MOBILE APP
September 2022 release
The SAP Concur Mobile app supports the delegate function for GRDC* users with ExpenseIt - users can now act on behalf of another when uploading receipts when creating a new expense.
Only user groups for France and Spain can use the delegate feature.
Functionality will be limited to creating expenses. Once an expense is created, it will not be editable. If there is an error, it will need to be deleted and re-uploaded or the user or delegate can edit the expense on the web.
Both user and person they are acting on behalf of must be GDRC and ExpenseIt enabled to make use of this function.
*Global Receipt Digitalization Certificate is the process of taking a user-created receipt image and following the country-specific rules for marking it as officially certified (often via a 3rd party authorized by that country's local government).