Announcing Beta Testing and Early Adopter Care Programs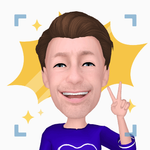 Jody Wilkins
SAP Concur Employee
Announcing Our Updated Programs for Beta Testing and Early Adopter Care (EAC)
SAP Beta Testing
This program allows you to test and experience our soon-to-be released products and provide feedback directly to our product teams. The Beta Testing program encourages an environment of collaboration between you and the SAP product team.


SAP Early Adopter Care
Be among the first to adopt new products and features by implementing newly released SAP innovations. By engaging directly with the product team, you get extra support and can provide feedback about your users' experience.
Get Started Today
The way to participate is through the SAP Customer Influence website, which gives you visibility into open programs and the ability to self-nominate participation.


Go to the SAP Customer Influence website and search for SAP Concur program opportunities.
You will be guided through a quick setup the the first time you log in.


Follow the Join / How to Participate instructions to apply for a program.


While you're on the website, make sure to set up notifications so you know right when new opportunities are published.
About the SAP Customer Influence website
The SAP Customer Influence website is SAP's central hub for all beta testing and early adopter opportunities. View or download the SAP Concur Solutions Customer Influence document for more information along with step-by-step instructions.