Guest Speaker: Lisa Ling on Travel and Human Connection
We're excited to announce our guest speaker for this year's SAP Concur Travel Industry Summit on June 17.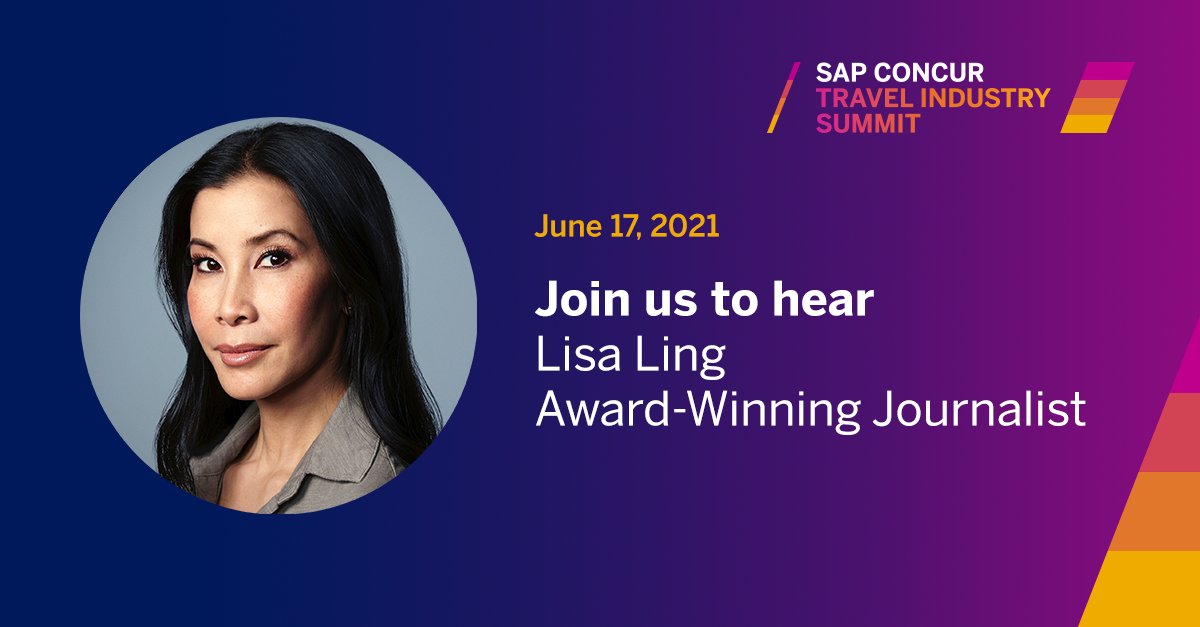 Award-Winning journalist Lisa Ling has had the opportunity to travel the world throughout her career. Join us to be inspired, as she shares her experiences traveling and how human connection is created when we're face-to-face with people from all walks of life.
Have you registered for the summit? Save your virtual seat here, or view the agenda.