Highlighted
Intelligence / How to hide subtotal rows?
I created the below report in Intelligence, and I want to subtotal the allocation amounts by the first column (rows highlighted yellow in my example). Doing so shows the subtotal for every column. How do you hide the subtotals for the other columns (rows highlighted red)? Thanks in advance!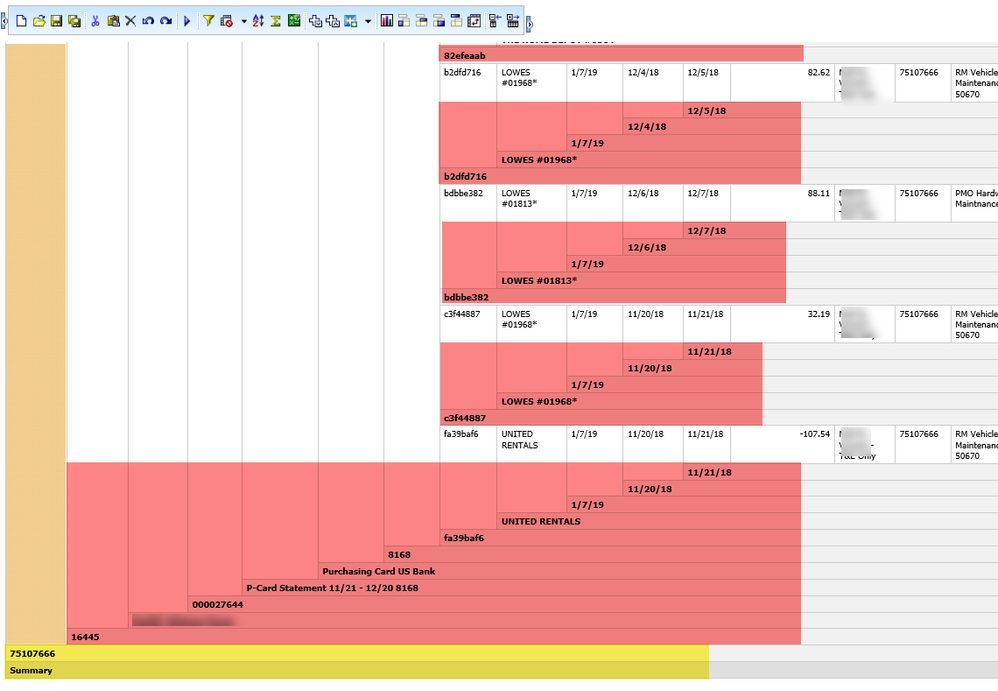 1 Reply
Highlighted
Re: Intelligence / How to hide subtotal rows?
To do what you are asking, you need to open the report you built with Report Studio. Using Report Studio, you can hide those sub-totals by using the Headers and Footers toolbar button.
Do you have access to Report Studio? Feel free to directly message me on here.
Kevin
Thanks,
Kevin Dorsey
SAP Concur Sr. Training Consultant
Did this response answer your question?
Be sure to select "Accept as Solution" so your fellow community members can be helped by it as well.