ExpsenseIt Makes Expensing Easier Than Ever Before!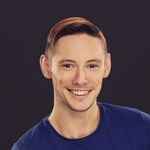 Mitchell Worthy
Community Manager
Having ExpenseIt on your iPhone makes expensing as simple as snapping a picture; not as cute as your dog, but just as easy! When you're using ExpenseIt, it's as simple as taking a picture of the receipt you're expensing. ExpenseIt uses character recognition to identify the amount and expense category so it's uploaded to the correct expense. It doesn't matter if it's one receipt or ten, you can do them in bulk for easy processing. Doesn't get much easier than that!
Note:
If the Expense Assistant feature is enabled for your company and the user level, all ExpenseIt entries will be moved to an expense report automatically.
An ExpenseIt entry and a corresponding credit card transaction in an expense report can be matched by clicking on the

Combine

button. ExpenseIt entries that have not been added to an expense report will be matched automatically to the corresponding company card transaction. Keep in mind that ExpenseIt entries are created within 1-2 minutes of receipt capture, while company card transactions take 3-5 business days on average to appear in SAP Concur.
1 Comment
You must be a registered user to add a comment. If you've already registered, sign in. Otherwise, register and sign in.