A CFO's Journey To Support Gender Equality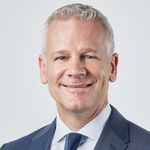 Richard McLean
SAP Concur Employee
Where do you stand on the topic of gender equality?

Today, it's a priority of mine to foster a diverse and inclusive workplace as a key element of building an intelligent finance organization. But if I look back on my perspective from 10 years ago, I was probably like most men in that I was a "passive" supporter. By that, I mean that I thought it important to treat everyone equally, and as long as I did that, then I was doing my part.

My mindset changed, however, after attending a "Men and Women Leading Together" workshop at SAP. I learned that there are differences in the way females and males approach work and career development opportunities. As strategic leaders, we need to appreciate these differences and adapt our style and workplace environment to ensure that we really do create equal opportunity.

Let's face it: For centuries, corporate institutions and cultures have been shaped by men and are therefore more biased towards the advancement of men. Countless studies show that women in developed countries around the world, on average, earn significantly less money than men. Why?
A report by the Economic Policy Institute looks at the complex factors that contribute to gender inequality. It points out that occupational differences between women and men are themselves affected by gender biases that have led to unequal opportunities for women at every point of their education, training, and career choices.

Bridging the divide

I realized that treating everyone the same, whilst on the face of it fair, will at best maintain the status quo, but it will not bridge the divide. That's when I decided to become an "active" supporter of gender equality and try to make a difference over the long term. Of course, SAP is a great and progressive company that encourages this type of thinking, so it has not been too difficult to find ways and means to evolve in this direction.

In June 2017, SAP achieved its publicly stated goal of filling 25% of its management positions with women. Our Global Finance & Administration (GFA) Board Area has greatly improved its percentages since 2014 and now has women in 38% of leadership positions (44% in Asia Pacific). In Singapore, 60% of my team members are female. I'm proud to have supported these improvements and will continue to strive for more.

I find participation in programs that support equality to be personally fulfilling and professionally enriching. Plus, it's good not only for our business; it's good for the economy at large and supports SAP's broader purpose. With women comprising about half of the world's working potential, the more women earn, the more fully they can participate in the economy.

Helping each other

My purpose in sharing this information with you is to encourage you to be more active in addressing diversity and inclusion in some way. When everyone takes small steps, we can create sustained cultural change. By offering a positive word here, an empathetic ear there, or a little coaching in the moment, we can do more to help each other. When we look back on our careers, what we will remember most are the people we helped.

Editor's Note:

At SAP, Richard McLean is the executive sponsor of the Business Women's Network (BWN) chapter in Singapore and the female leadership program Leadership Excellence Acceleration Program (LEAP). He is also a member of SAP's Global Finance Diversity and Inclusion Council.
BWN is SAP's largest employee-driven network supporting women in the advancement of their business and the company's business. Globally, there are 8,000 members. Under McLean's sponsorship, the BWN recorded an impressive growth of its membership from 50 members in 2012 to 250 members currently. Over the last four years, BWN Singapore has grown not only in membership strength but in terms of the maturity and impact of the initiatives run. LEAP is SAP's flagship leadership program supporting women to achieve their career aspirations. It is a unique and innovative year-long targeted development journey for females who are keen to rise into people management positions. Globally, 300 women participate in the program globally.

On September 10, 2018, at Break the Ceiling Touch the Sky 2018, a success and leadership summit for women held in Shangri-La, Singapore, McLean was named "Male Champion for Gender Diversity." This award celebrates a male leader who has demonstrated outstanding commitment to the advancement of women in leadership and overall progress of gender diversity.
This article originally appeared on Digitalist Magazine Online - https://www.digitalistmag.com/finance/2018/10/29/challenging-status-quo-cfos-journey-to-support-gend...
You must be a registered user to add a comment. If you've already registered, sign in. Otherwise, register and sign in.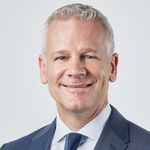 Richard McLean, regional CFO for SAP Asia Pacific Japan, oversees all key finance and administrative functions for field and regional headquarters, supporting more than 18,000 employees. He has more than 20 years of experience in senior finance roles with leading global companies across a range of industries, including financial services, investment banking, automotive, and IT. He joined SAP in 2008.