Register Partner Application
We need to set up a new user in Concur with the necessary permissions to use data extractions to Celonis. The steps are mentioned below. But when I login to SAP Concur with my login I don't see this option "Register Partner Application". Can you please advise how to add/enable this option to my user.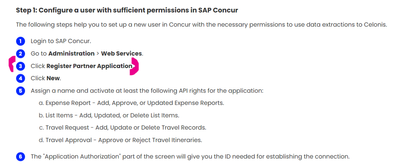 When i Login into Concur with my user – Not able to find this option "Register Partner Application"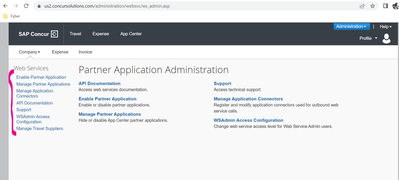 Your input is highly appreciated.
thanks
@rameshsathyamo did you try the Manage Application Connectors option?
The steps you have may have changed slightly.

Thank you,
Kevin Dorsey
SAP Concur Community Manager
Did this response answer your question? Be sure to select "Accept as Solution" so your fellow community members can be helped by it as well.