How do i get access via Company admin tools to the Imports/Exports tab shown below. My standard version of Concur doesnt appear to have this?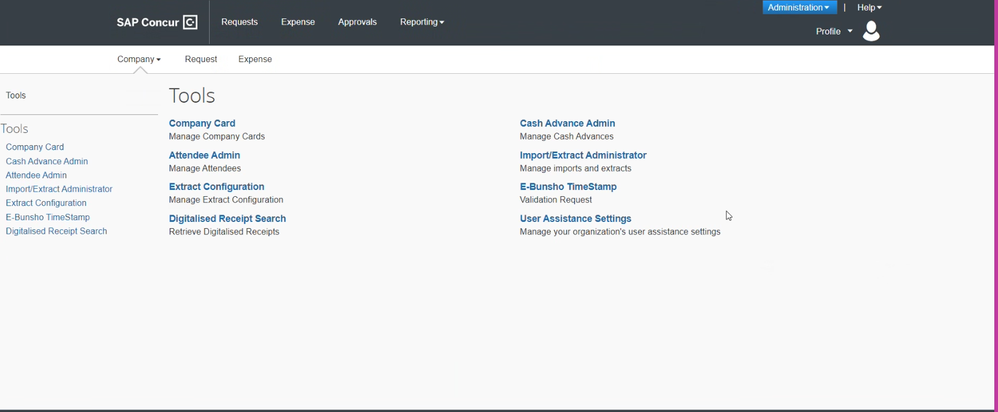 You need the Import/Extract Monitor role which is added through User Permissions. If you're not a Concur Administrator for your company then you'll need to contact someone who is internally to add the role.
(Note this advice is based on our Professional Edition and I'm assuming the same is applicable to Standard Edition)
@Pjfas Concur Standard edition doesn't have this option available.

Thank you,
Kevin Dorsey
SAP Concur Community Manager
Did this response answer your question? Be sure to select "Accept as Solution" so your fellow community members can be helped by it as well.