Hi all - newish to Concur.
My colleague has raised a case with Concur.
Am I able to view it/contribute to it?
Found some guidance online suggesting I should see something like this: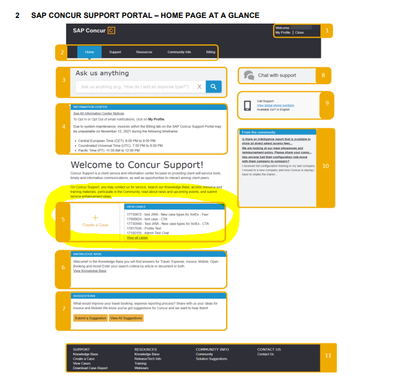 But I can't see how to get to it?
@BABLISAR I am not sure if you will be able to see cases other people have created. That may only be something your site admin can do. However, I do need to add that I don't use our Support Portal, so what you are asking might be possible, but we would need another Community member who has used the Support Portal to verify.

Thank you,
Kevin Dorsey
SAP Concur Community Manager
Did this response answer your question? Be sure to select "Accept as Solution" so your fellow community members can be helped by it as well.