Partnering for Success: US SMB Customer Stories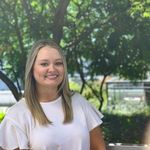 Shannon Thacker
SAP Concur Employee
There's no shortage of ways for businesses to learn about a product or service before deciding whether to buy. However, one of the best and most reliable ways to get information you can trust is to hear from your peers.
To make it easy for small and medium-sized businesses (SMB) to connect with real-world experiences, we recently launched a convenient one-stop-shop where we house all our video and written stories showcasing our valued customers and their experiences partnering with SAP Concur. Whether you are looking into one of our core products or wanting to expand your existing solution, our customers are here to be your guide in moving towards automation, enhancing current processes, and driving business forward.
As you'll see, the page spotlights a wide range of interesting stories — everything from getting better visibility into spending, creating efficiencies, increasing employee satisfaction, and more. For instance:
Trilantic Capital Partners automated AP processes and reduced its invoice review time from one day to just a few hours.
Asahi Kasei Plastics saw online booking increase from 36% to 85% when it leveraged Concur Expense and Concur Travel.
Gant Travel Management saved time on expense reporting and experienced "life-altering" change thanks to ExpenseIt.
To see all of our SMB customer success stories, visit the page here.
If you'd like to talk to us about participating in your own success story, let us know here!
We know that sometimes it can be easiest to learn from a peer, someone in the same boat as you who can show you the ropes. This site gives you the chance to learn first-hand how many of our SMB customers have leveraged SAP Concur to achieve extraordinary business goals. The stories feature small and medium-sized businesses that have adopted new processes, learned how to effectively cut costs, and kept their companies running in the direction of automation with the help of SAP Concur.
We know there's a story that will resonate with you; check out the page here!
Questions?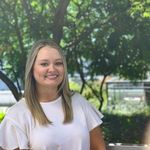 Shannon Thacker is a client marketing manager within SAP Concur's U.S. SMB organization, who has been with the company since 2017. In this multi-faceted role, she acts as the conduit between the client success team and marketing, managing projects and ensuring that customers have access to training materials and helpful resources to ensure they are set up for success. She is also responsible for cultivating customer stories, as well as managing numerous client training programs and engagement campaigns throughout the year. Her passion is using her communications skills to ensure that every customer feels connected to the company and gets the most out of their SAP Concur solutions.