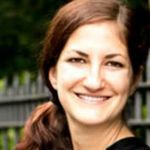 Stream the 90-minute Innovate LIVE by SAP event on to see technology innovations that are helping small and midsize businesses succeed today. Whether you're looking to attract and hire talent, manage business growth, or find, nurture, and manage customers, there will be relevant examples for your business's branding, products, employees, and customers.
Investor, serial entrepreneur, 5-time New York Times best-selling author and Chairman of VaynerX, Gary Vaynerchuk, knows how to capture attention. Just ask his 12M social media followers.
We'll talk with Gary about building businesses, being a brand pioneer, and how emerging technology can help with both. His unique experience as both CEO of a modern-day communications company and self-made branding guru will inspire you as well as arm you with practical tips to put in motion.
2 Comments
You must be a registered user to add a comment. If you've already registered, sign in. Otherwise, register and sign in.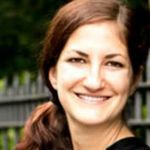 Amy Cross manages SMB-focused content for the SAP Business Exchange. She has been in the world of B2B tech marketing for more than ten years, primarily focused on all things content, digital, and creative. An avid writer, Amy's content has appeared in digital publications, such as G2 Crowd, Fintech Finance, amoCRM, and BetterBuys.