To reply or start a discussion, please sign in or register and click the "Join This Group" button.
Fusion Forum - Customer Experience Transformation

Hi everyone,
Welcome to our SAP Concur Community! I'm Melanie, a Program Manager with the Customer Experience Transformation team, and I will be your host for this special Fusion Virtual Forum. In the spirit of being a valuable business partner to you, we want to know how we can make you a rockstar in your role. We would like to understand your needs for proactive guidance and business expertise related to SAP Concur solutions to help you succeed.
What can we give you that will make you shine at your organization? Are there specific types of proactive guidance you would like to receive, such as recommendations on how to configure your solution or spend management related industry best practices? Connect with us to share your needs and learn how we act on the feedback you provide. We want to hear what you have to say.
Post your question or feedback by clicking the "Reply" button below, and a member of the SAP Concur Customer Experience Transformation team will respond. We are standing by and eager to hear from you!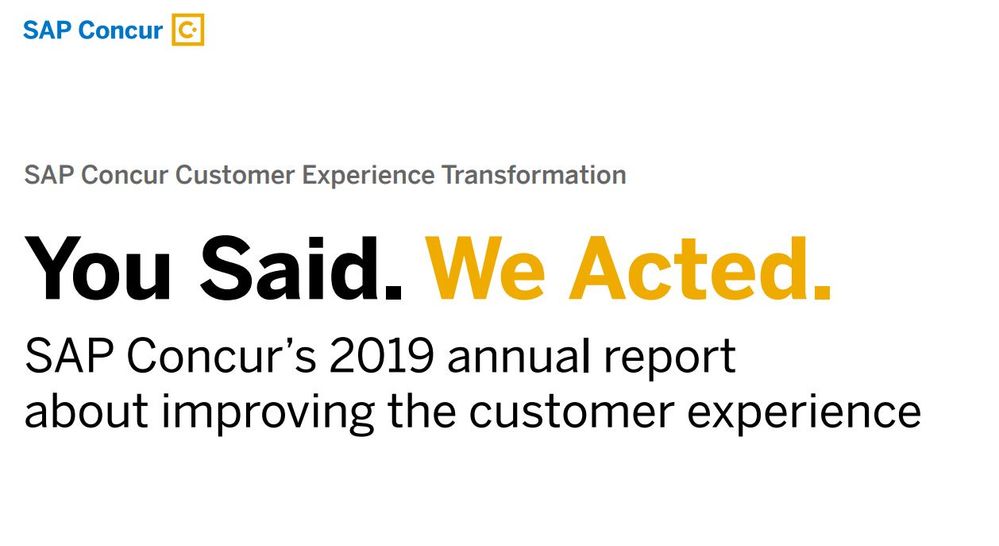 Check out the 2019 Customer Experience Annual Report to see how we are acting on your feedback.