Internal error when searching for flights
I'm trying to book a flight from DFW to BFL but everytime I try to search for flights I get an internal error. I have taken this flight before. Who do I talk to to try and fix this? Is there something that could be causing the internal error on my part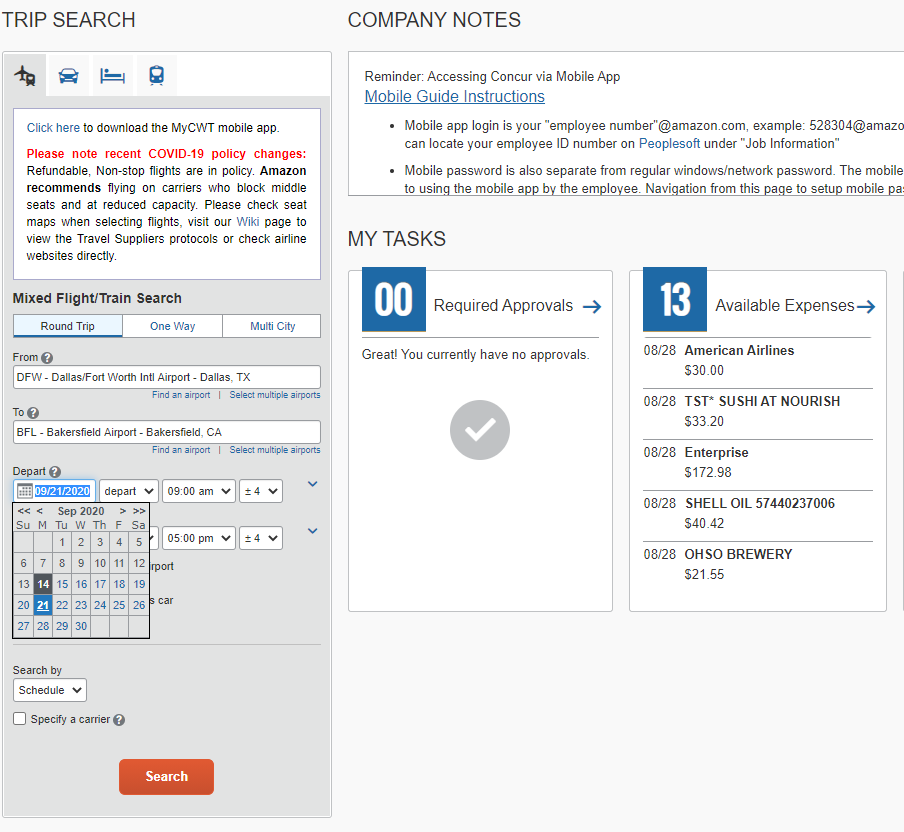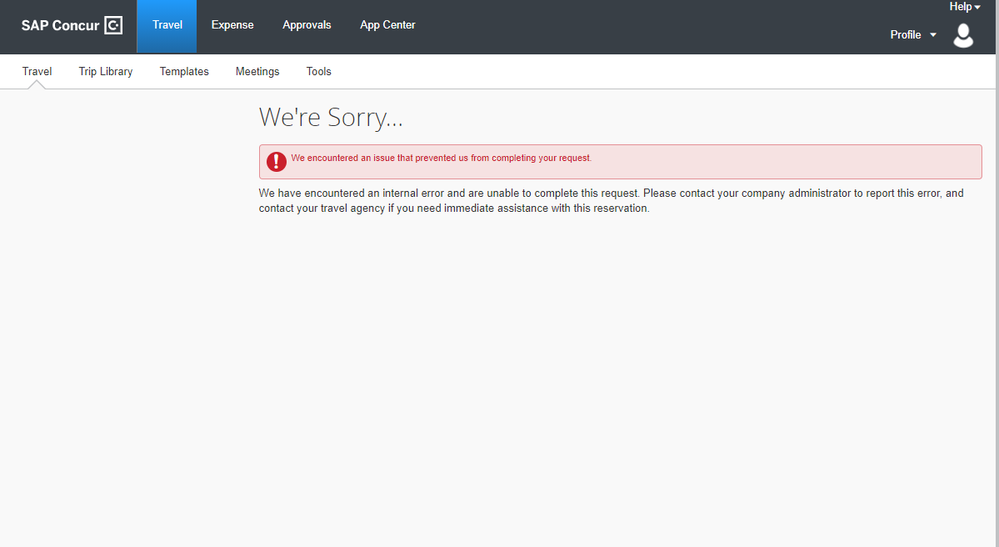 For this error, you would have to contact your Concur Administrator within your company or the travel management company that your company uses to book travel.
Jessica
Travel and Expense System Administrator
We use SABRE as our GDS. When you click on search the first thing it does is check your profile (as I understand). 99% of availability issues are related to a bad profile. Just our findings. Check your profile - look for special characters. If you have admin access. Look on the "left side" profile, save it, watch for errors. Then proceed and check the "right side" profile (the traveler profile) and do the same. If you still don't have any clues, then call the agency and ask them to move over your profile and see if there are any errors. If still no clues, then change something in your profile, save it. Call the agency back and make sure that change is reflected. If it is reflected then it's likely not a profile issue and something else. But as it sounds like you have history of booking in Concur then it should work.