Change in GUI? Can't choose class of flight anymore!
Hi, I am a travel assistant for 2 different Executives in 2 different countries, and mostly book travels overseas.
My last booking was done on June, so not that long ago, and I always had 3 options available in the flight search area:
"Search by" with a dropdown menu with "Price" and "Schedule" as options
A dropdown menu to select the class of service (my choise was alway "mixed classes")
Checkbox for "

Include additional refundable air fares"
Seems like selection of class of service has disappeared: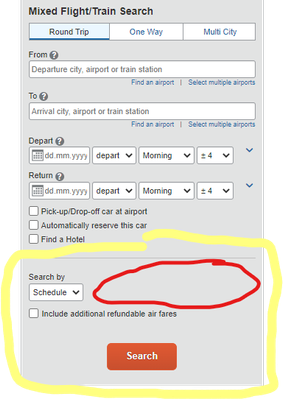 I tried moving forward with the booking anyway, I was usually able to change the class before confirmation, but not this time. I tried to use both the "Search by schedule" and "search by price" options, but they both lead me to this: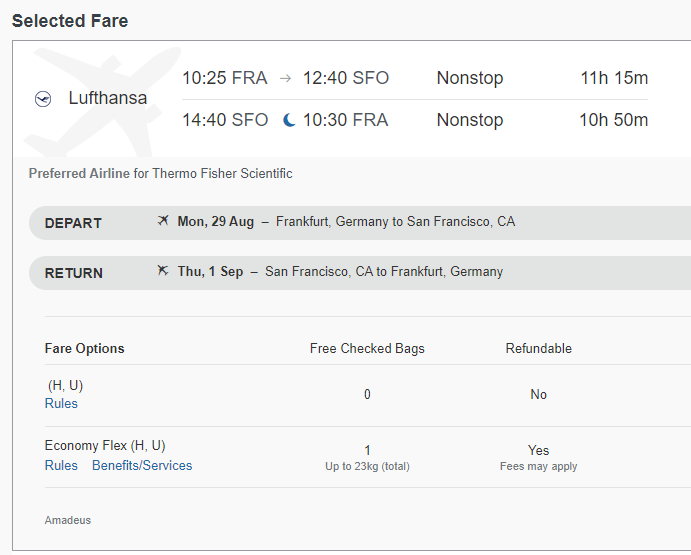 With Economy (ev. plus) as the only selectable fare.
Yesterday I was looking at options for this trip, and I DEFINITELY was offered Business and First as choosable.
What happened???
@Rossana yesterday when you searched, were you booking for someone else? Today were you booking for someone else (same person as yesterday), someone different or yourself?

Thank you,
Kevin Dorsey
SAP Concur Community Manager
Did this response answer your question? Be sure to select "Accept as Solution" so your fellow community members can be helped by it as well.