Are you able to go back and view images in the invoice module after they are approved and sent to the payment manager? We extract the file into our accounting system, but have not found an easy way to go back and review specific invoice images. We can only view images through the Capture function which doesn't help much. What do you usually provide for your auditors?
Caroline
G/L Accountant
Alameda County Community Food Bank
Well, I've managed to solve this problem, and since no one else has replied, maybe you've had this same problem, too? Here are my findings:
Under Processor>Process Requests you can create queries to filter invoices by just about any field your company uses, which is very helpful for reporting purposes. The default screen only shows invoices ready to be processed (approved and ready for payment). You can create other queries by clicking Query>New Query. I created one to run by "Accounting Extract Date." I can simply run this report for a specific extract date, and it shows me all the invoices I extracted on that date so I can match them up with what we extract and send out for payment that day. You can also create a query to search for a specific vendor, who an invoice was approved by, date, amount, etc.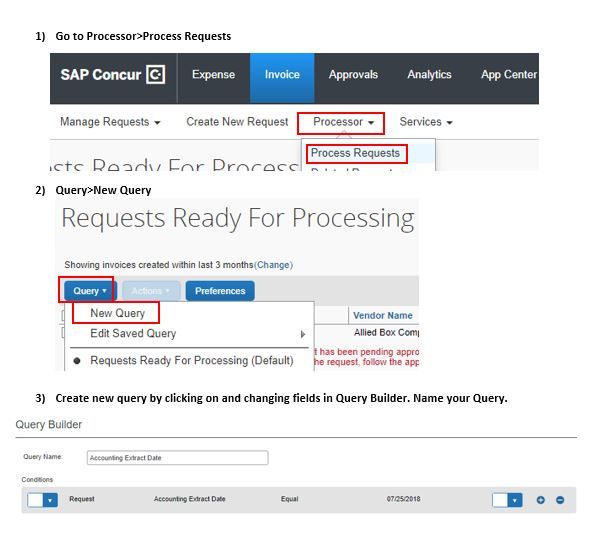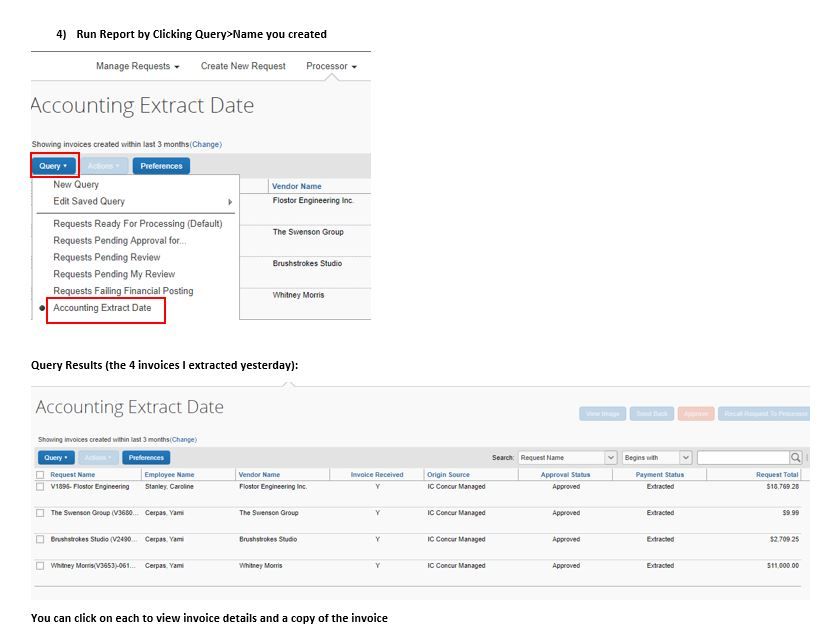 Caroline
G/L Accountant
Alameda County Community Food Bank
Very helpful - Thank you!!!