Month 3 of Invoice Manager loading issue...
Checking in again to see if there's been any mention of how to fix my issue internally in Concur or if anyone has absolutely any ideas [see previous post "Invoice Manager page loading issue" on 07/09/2020 and for Concur employees case number #15831603 that has since been closed unresolved]. I'm past my wits end; today marks the 9th week of my Invoice Manager page not loading. I cannot do my job without this page. I can't see invoices assigned to me, unassigned invoices, and it seriously hinders my job as invoice reviewer. I've gone through clearing all cookies and deleting and reinstalling the following: Chrome browser, Firefox browser, Internet Explorer browser, Java, and Flash. It is not a problem with my browser, it is a problem with the Concur server for some reason blocking my user account. See error messages below: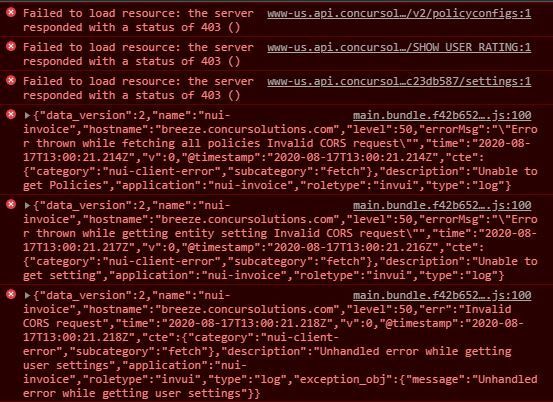 Does anyone have ANY ideas to help???