Invoice received in concur; how to submit to my manager for approval
My first time doing this - in My Invoices, I received an invoice for payment. I don't have approval authority and need to submit it my manager for payment approval. However, when I select 'submit', I get the following error: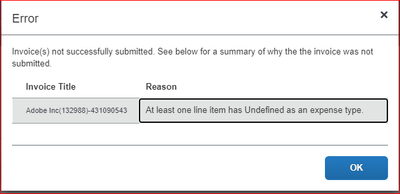 What do I need to do? Thank you,
Richard
@r0621 from the open invoice, look down in the Itemizations section. You will see a line item, but its expense type is Undefined. You need to specify what the item on the invoice is. To do this, click on the line item to open it. You will see the screen in my second screenshot. Choose an expense type from the list.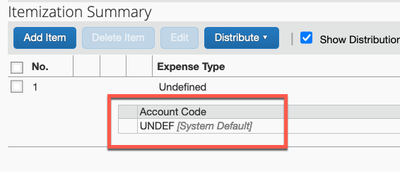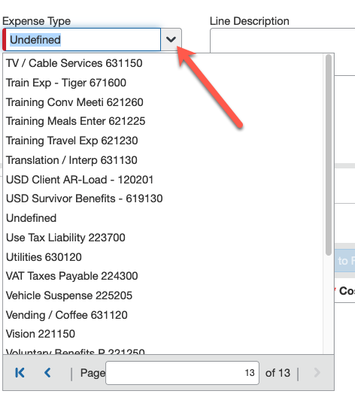 Thank you,
Kevin Dorsey
SAP Concur Community Manager
Did this response answer your question? Be sure to select "Accept as Solution" so your fellow community members can be helped by it as well.