Invoice dashboard is not available with all permissions
Hello,
We had a new team members and set permissions to her. But the invoice dashboard was not available for her.
So I tested it with making a new test cloneuser1 and put all the permissions to the cloneuser1(Becoming super user).
But the invoice dashboard is still unavailable as below.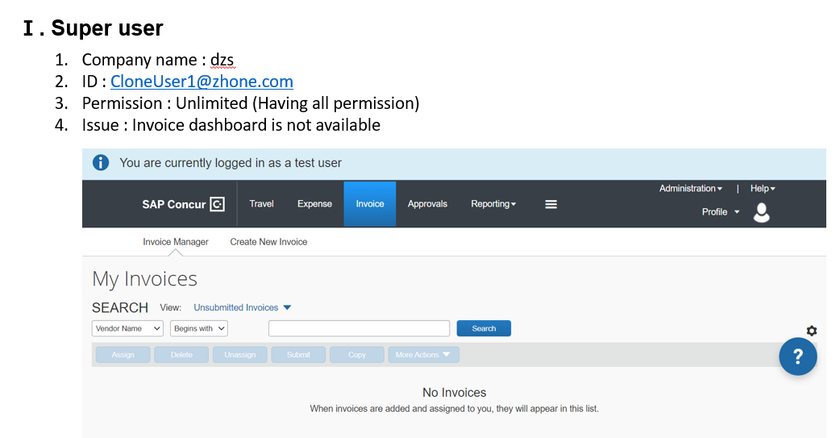 And then, I tested another thing to make cloneuser2 with copying existing member and it works well as below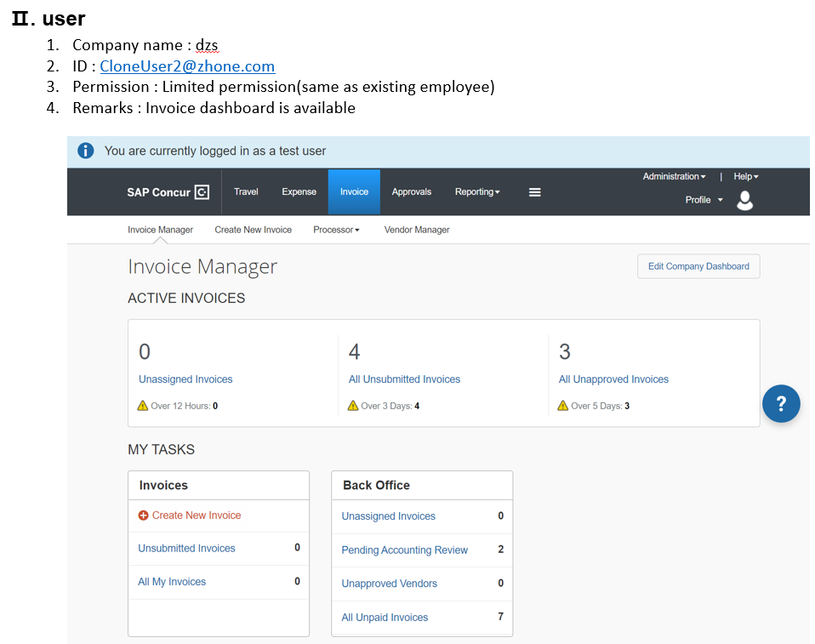 Questions;
1. Could you please explain why the invoice dashboard is unavailable to cloneuser1 with all the permissons?
2. Is there another upper administration manager to control it?
3. What can I do for the new members can see the invoice dashboard?
The problem is solved. Thank you.