Best Practice to cancel a submitted invoice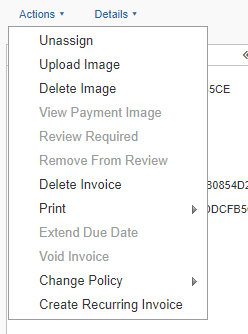 How to reverse a submitted invoice other then entering a duplicate with all amounts as negative value?
1 Solution
Solution


KevinD
Community Manager
@TR01 has the invoice in question been fully approved? If not, I'm fairly certain you can either recall it if you need to make changes or delete the invoice as you can see in the screenshot you provided.

Thank you,
Kevin Dorsey
SAP Concur Community Manager
Did this response answer your question? Be sure to select "Accept as Solution" so your fellow community members can be helped by it as well.