Actual Time vs midday time stamps
In all our reporting we get the time the invoice or expense has been processed is at midday and doesn't show the actual time the invoice was processed. As we have SLA of 24 hours, it shows we are out of SLA as it shows the time the invoice received and processed as midday but we may have actioned it within a few hours. Is there a way to change that in Concur to show the actual time the document was received/ processed by the clerks?
1 Reply
dear @Clarkra66 ,
I never implemented Concur Invoice so I don't know much this part of the system, but it seems amazing as reading documents.
I have found this with a detailed descriptions, and find something specific at page 14-16 or 67 which I included screenshot. I would be interested to hear the outcome.
https://www.concurtraining.com/customers/tech_pubs/Docs/ConcurPremier/UG_Inv/UG_INV_ConcurAdmin_Std....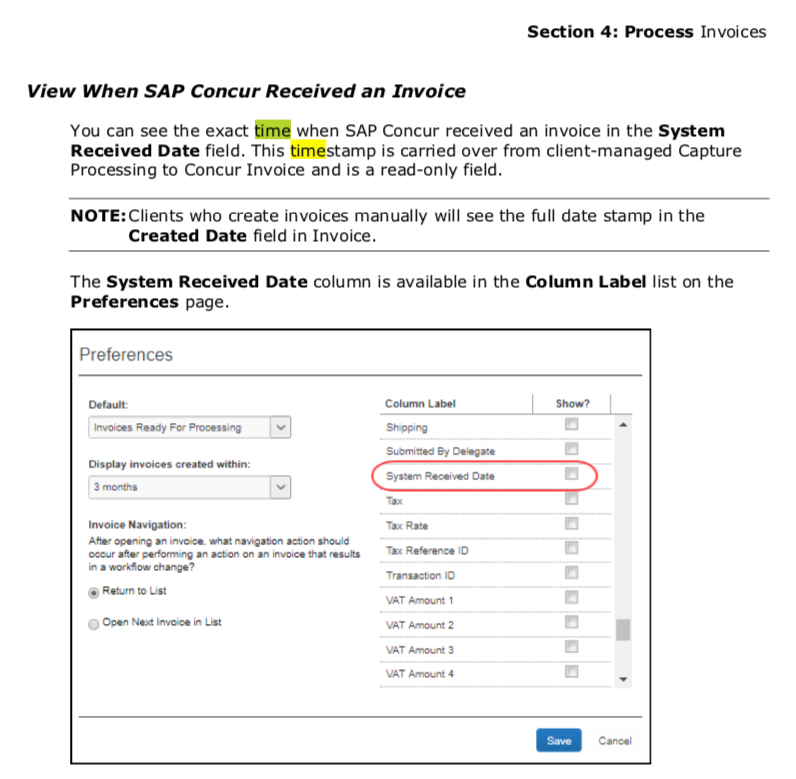 Kind Regards

Alessandro Munari - Travel Expense Project Manager