bonjour
probleme pour note de frais .
concurr me demande de faire une demande de " pre-approved request.." ??
je ne sais pas ou trouver cette demande.
merci de votre aide
"
@BadrL The message you received means you need to create and submit an Authorization Request. When you log into SAP Concur, you will see an option near the top of the screen that reads "Start a Request".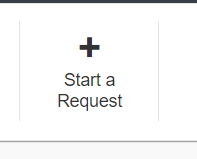 Your company requires that before you can submit an expense claim, you must submit an Authorization Request that shows what your expected expenses will be an estimated amounts on those expenses. Once the Authorization Request is approved, you will attach it to the appropriate Expense Claim.

Thank you,
Kevin Dorsey
SAP Concur Community Manager
Did this response answer your question? Be sure to select "Accept as Solution" so your fellow community members can be helped by it as well.